Moths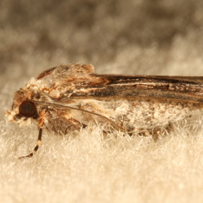 Enormous numbers of moth species inhabit the UK but there are three that are most often a nuisance indoors: the clothes moth, the brown house moth and the white-shouldered house moth.
These moths cause problems because they can feed on natural fibres, including wool, fur and feathers. Aside from the damage to belongings, the droppings and dead moths are a nuisance and moths can leave staining behind on fabrics. They can spread rapdily, laying an average of 40-50 eggs over their lifespan of around three weeks.
It is possible to deal with moths rapidly and effectively without leaving unpleasant residues. What matters is choosing the technique that best suits a particular location, so that cost and inconvenience is kept to a minimum.
Treatment

Your options include dust formulations, residual surface sprays, fogging, fumigation, sticky boards and monitoring traps.
Get an immediate quote for moth control. Call Giles on

07970 749 482
Fully qualified
Immediate quotation
Public liability insurance
Covering Bristol, Bath & surrounding
Available 7 days a week
Discreet vehicles
Fast & reliable 1 hour response
Food safety & pest prevention
Service agreements/contracts

We have fully integrated pest management procedures to cover the broad range of insects, birds and mammals that are likely to invade your environment.

All our work is carried out with regard to health & safety and the protection of non-targets animals. Pesticides, traps, and preventative measures are used by professionally trained and experienced staff to ensure that your infestations are identified and remedied as quickly and humanely as possible. We will also provide you with information on the best methods to prevent the pests from returning.